Foreword. The Knowledge Economy: The Present Future
Abstract
All the statistics and evaluations show that the Knowledge Economy is our future. However, a close look at the developed economies demonstrates that the Knowledge Economy is already here, shaping our present time. Although there are many definitions of this new economic framework, their core content stresses the importance of data, information, and knowledge in the production of goods and delivering services in creating value for society. For instance, Powell and Snellman (2004, p.1999) define the knowledge economy as "production and services based on knowledge-intensive activities that contribute to an accelerated pace of technical and scientific advance, as well as a rapid obsolescence. The key component of the knowledge economy is a greater reliance on intellectual capabilities than on physical inputs or natural resources". In the knowledge economy, knowledge becomes a strategic resource (Davenport & Prusak, 2000; Nonaka & Takeuchi, 1995) and knowledge strategies contribute directly to the competitive advantage (Bratianu & Bolisani, 2015). In this new economy, data, information, and knowledge are the driving forces of development and the knowledge economy is the engine of the global economy growth...
References
Bratianu, C. (2011). A new perspective of the intellectual capital dynamics in organizations. In Vallejo-Alonso, B., Rodriguez-Castellanos, A., and Arregui-Ayastuy, G. (Eds.). Identifying, measuring, and valuing knowledge-based intangible assets: New perspectives (pp. 1-21). Hershey: IGI Global.
Bratianu, C., and Bolisani, E. (2015). Knowledge strategy: An integrated approach for managing uncertainty. In Garlatti, A., and Massaro, M. (Eds.). Proceedings of the 16th European Conference on Knowledge Management, University of Udine, Italy, 3-4 September 2015 (pp. 169-177). Reading: Academic Conferences Publishing International.
Bratianu, C., Vasilache, S., and Jianu, I. (2006). In search of intelligent organizations. Management & Marketing, 1(4), 71-82.
Bratianu, C., and Vasilache, S. (2009). Evaluating linear-nonlinear thinking style for knowledge management education. Management & Marketing, 4(3), 3-19.
Davenport, T.H., and Prusak, L. (2000). Working knowledge: How organizations manage what they know. Boston: Harvard Business School Press.
Florida, R. (2002). The rise of the creative class: And how it's transforming work, leisure, community and everyday life. New York: Basic Books.
Jashapara, A. (2011). Knowledge management: An integrated approach. 2nd edition. London: Financial Times/Prentice Hall.
Nonaka, I., and Takeuchi, H. (1995). The knowledge-creating company: How Japanese companies create Powell, W.W., and Snellman, K. (2004). The knowledge economy. Annual Review of Sociology, 30, 199-220.
O'Dell, C., and Hubert, C. (2011). The new edge in knowledge: How knowledge management is changing the way we do business. New York: Wiley.
Senge, P. (1999). The fifth discipline: The art and practice of the learning organization. London: Random House.
Zohar, D., and Marshall, I. (2004). Spiritual capital: Wealth we can live by. San Francisco: Berret-Koehler Publishers.
Refbacks
There are currently no refbacks.
Copyright (c) 2017 Management Dynamics in the Knowledge Economy

This work is licensed under a
Creative Commons Attribution-NonCommercial 4.0 International License
.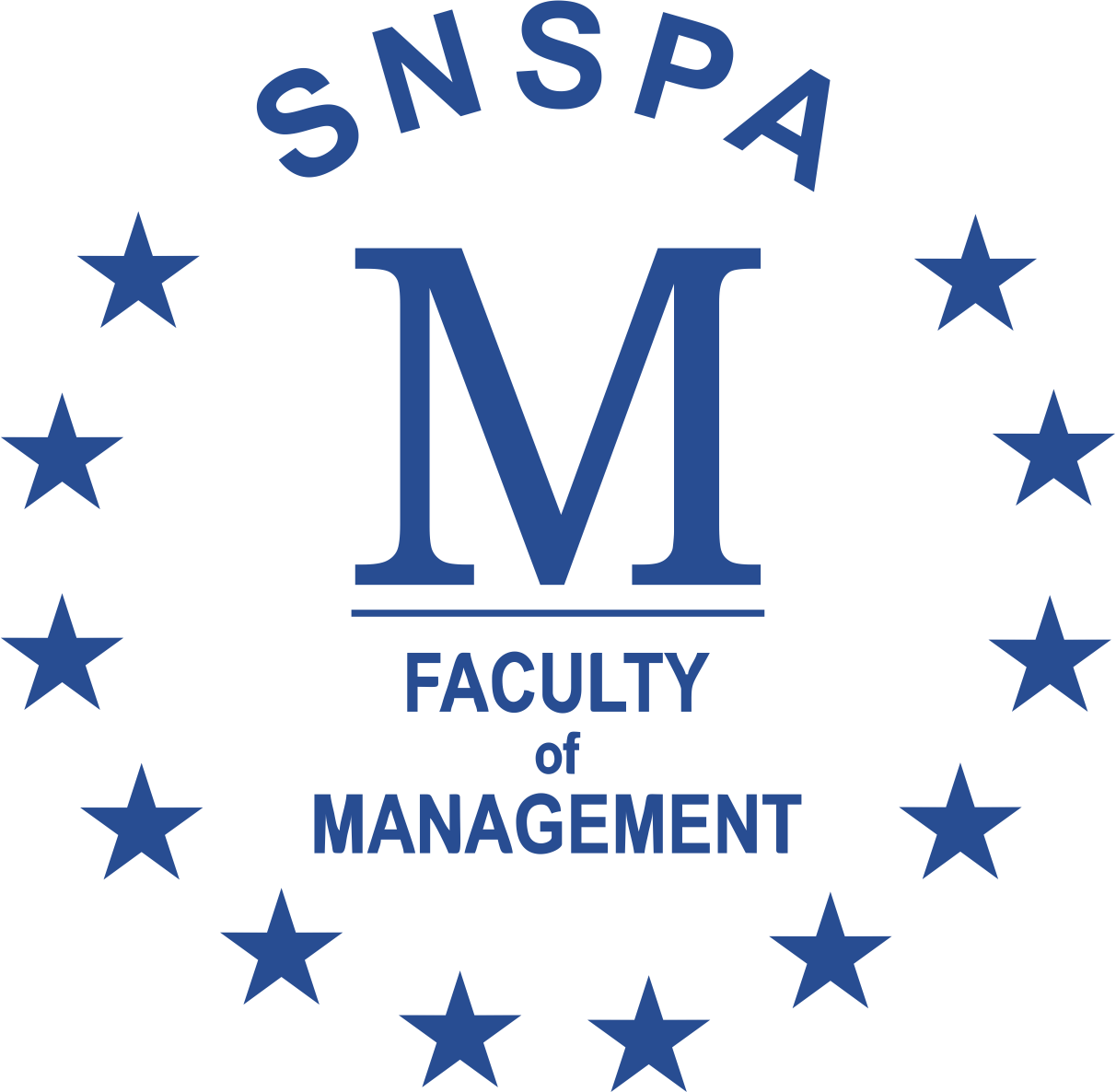 © Faculty of Management (SNSPA)
This work is licensed under CC BY-NC
The opinions expressed in the papers published are the authors' own and do not necessarily express the views of the editors of this journal. The authors assume all responsibility for the ideas expressed in the materials published.
ISSN 2392-8042 (online)