Stakeholder management in Romanian museums. A qualitative investigation
Abstract
Increasingly more nonprofit organizations, including museums, give more attention to their stakeholders and design specific strategies to develop their relationships with various types of stakeholders. Nevertheless, observing the activity of the Romanian museums, it seems that they pay lesser attention to their stakeholders. The investigation presented tries to map the stakeholder management approaches of these museums. The current study is part of a wider analysis involving the use of existing data collected by the authors. The study corpus currently includes 12 semi-structured interviews with middle and top managers of various types of Romanian museums. Based on a purposeful sampling technique, we selected the respondents in order to cover a multitude of experiences, such as large and small museums, small museums from large cities and small museums from small communities, museums of history, ethnography or the so-called "specialized museums". As it was expected, the stakeholder management is a corporate idea, and the concept of "stakeholder" seems not to have a place within the decision making process in a museum; however, the practices associated with stakeholder management are present when thinking in terms of projects and partnerships. Our findings are thus organized around the strategies employed by museum managers in order to influence the environment where the museum actually "lives", by nurturing long term collaboration and promoting shared interests. In addition, the data gathered so far seems to point out that the approaches favored by the Romanian museums in order to teach out to their relevant publics are closely connected to the way in which top and middle management perceive the social and economic environment of their museums, rather than "objective" criteria such as the museum's profile and the number of employees.
References
Bagdadli, S. (2003). Museum and theatre networks in Italy: determinants and typology. SDA Bocconi Research Division Working Paper, 03-86.
Bast, G., Carayannis, E.G., & Campbell, D.F. (2018). Introduction: The Future of Museums. In Bast, G., Carayannis, E.G., & Campbell, D.F. (eds.), The Future of Museums (pp.1-4). Cham: Springer. doi: 10.1007/978-3-319-93955-1.
Borin, E. (2015). Fostering the creation of cross-sectorial networks: key drivers for culture-related collaborations in Italy's Po Delta Region. Journal of Cultural Management and Policy, 5, 27.
Borţun, D., et al. (2018). Barometrul de consum cultural [The Cultural Consumption Barometer], Bucharest, RO: Universitară Publishing House. Retrieved from https://www.culturadata.ro/barometrul-de-consum-cultural-2017-cultura-in-pragul-centenarului-marii-uniri-identitate-patrimoniu-si-practici-culturale/.
Donaldson, B., & O'toole, T. (2007). Strategic market relationships: from strategy to implementation. New York, NY: John Wiley & Sons.
Ferilli, G., Sacco, P.L., Tavano Blessi, G., & Forbici, S. (2017). Power to the people: when culture works as a social catalyst in urban regeneration processes (and when it does not). European Planning Studies, 25(2), 241-258. doi: 10.1080/09654313.2016.1259397
Guintcheva, G., & Passebois-Ducros, J. (2012). Lille Metropolitan Art Programme: Museum Networking in Northern France. International Journal of Arts Management, 15(1).
Janes, R.R., & Sandell, R. (Eds.). (2019). Museum activism. London-New York: Routledge.
Jo, S.J., & Joo, B.K. (2012). Knowledge Sharing: The Influences of Learning Organization Culture, Organizational Commitment, and Organizational Citizenship Behaviors. Journal of Leadership & Organizational Studies, 18(3), 353-364. doi: 10.1080/09647775.2019.1639346.
Lazzeretti, L., & Capone, F. (2015). Museums as societal engines for urban renewal. The event strategy of the museum of natural history in Florence. European Planning Studies, 23(8), 1548-1567.
Luonila, M., & Johansson, T. (2016). Reasons for networking in institutionalized music productions: Case studies of an opera house and a music festival. International Journal of Arts Management, 18(3), 50.
Plaza, B., & Haarich, S.N. (2015). The Guggenheim Museum Bilbao: Between regional embeddedness and global networking. European Planning Studies, 23(8), 1456-1475.
Sandell, R. (2003). Museums and the combating of social inequality: roles, responsibilities, resistance. In R. Sandell (ed.), Museums, society, inequality (pp. 23-43). London-New York: Routledge.
Scrofani, L., & Ruggiero, L. (2013). Museum networks in the Mediterranean area: Real and virtual opportunities. Journal of Cultural Heritage, 14(3), S75-S79.
Tufts, S., & Milne, S. (1999). Museums: A supply-side perspective. Annals of Tourism Research, 26(3), 613-631.
Zbuchea, A., & Leon, R. (2015). Knowledge sharing barriers in cultural organizations. In J.C. Spender, G. Schiuma, and V. Albino (eds.), Culture, Innovation and Entrepreneurship: connecting the knowledge dots. Proceedings IFKAD 2015. 10th International Forum on Knowledge Asset Dynamics. 10-12 June 2015, Bari-Italy (pp.1716-1727
Refbacks
There are currently no refbacks.
Copyright (c) 2019 Management Dynamics in the Knowledge Economy

This work is licensed under a
Creative Commons Attribution-NonCommercial 4.0 International License
.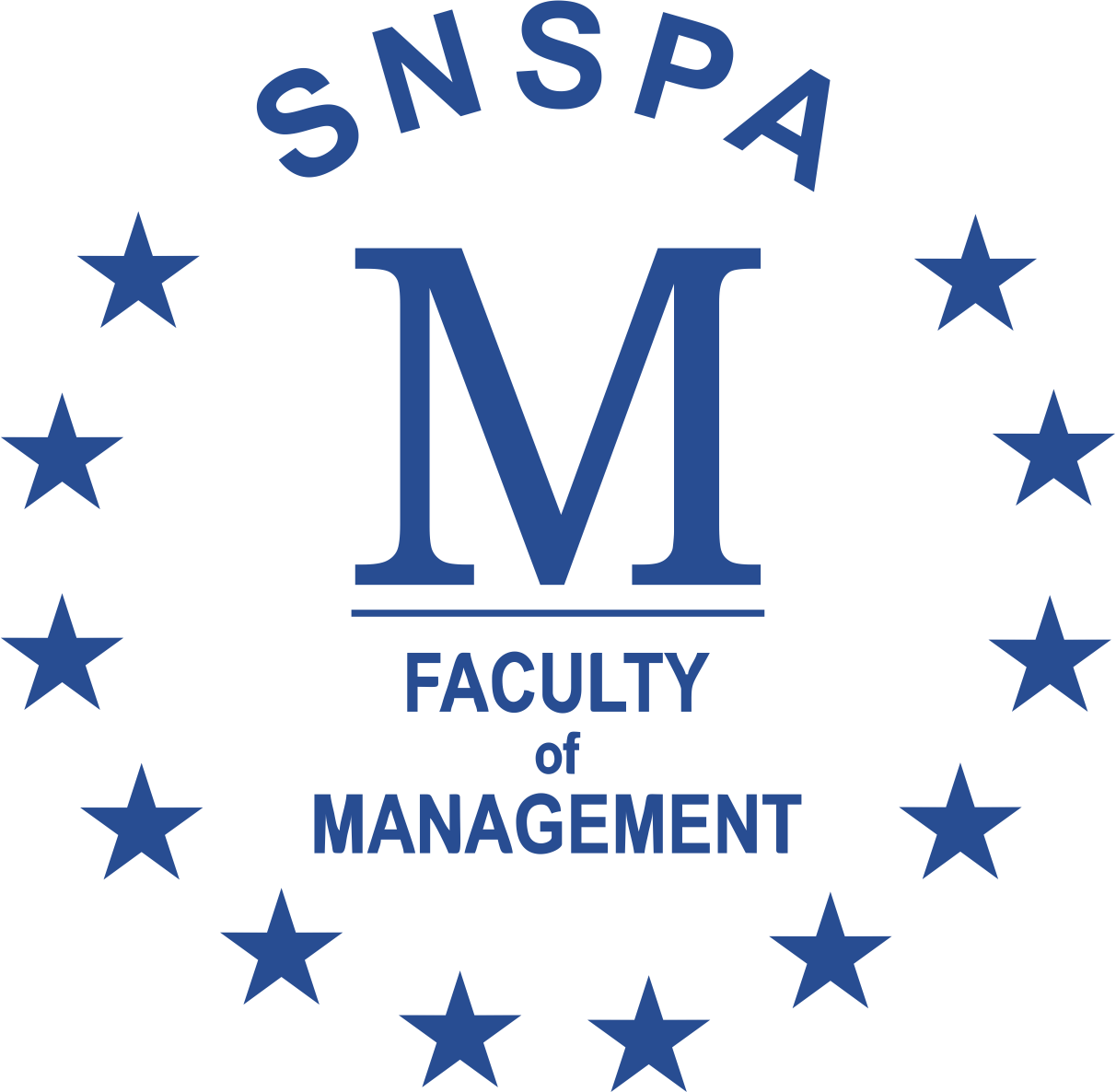 © Faculty of Management (SNSPA)
This work is licensed under CC BY-NC
The opinions expressed in the papers published are the authors' own and do not necessarily express the views of the editors of this journal. The authors assume all responsibility for the ideas expressed in the materials published.
ISSN 2392-8042 (online)