Stomach Infrastructure: Lessons for Democracy and Good Governance
Abstract
In 2014, a new paradigm shift occurred in Nigeria which defiled the expectation of many social and political analysts. This paradigm was later titled 'Stomach Infrastructure' – a concept of inducing potential voters to support a particular candidate in an election, creating thus a new barometer for measuring good governance. To understand the concept of stomach infrastructure, this study makes a graphical comparison between stomach infrastructure and physical infrastructure, as they are both dividends of democracy. But to sum it up, stomach infrastructure is, first and foremost about the people's survival. It is a living and stress-free man that can enjoy the benefit of a modern city or world class physical infrastructures. Thus, building stomach infrastructure is about following the natural sequence of actions in governance. It is about understanding the bottom-top, gradual approaches in developmental strides. It is about carrying everybody along, everyone at his own pace.
References
Adindu, G. (2014). Fayose and stomach infrastructure. Retrieved from http://www.vanguardngr.com/2 014/07/fayose-stomach-infrastructure/.
Agosu, P. (2014). Futility of stomach infrastructure. Punch Nigeria Limited. Retrieved from: http://ww w.punchng.com/opinion/futility-of-stomach-infrastructure/.
Ajiboye, O.E. (2015). Political Campaign And Stomach Infrastructure: Understanding. Voters' Behaviour In The Nigerian 2015 General Election. Retrieved from http://www.inecnigeria.org /wp-content/uploads/2015/07/Conference-Paper-by-Olanrewaju-Ajiboye.pdf.
Akeredolu, O. (2014). Refuting the theory of 'stomach infrastructure'. Retrieved from http://www.peo plesdailyng.com/refuting-the-theory-of-stomach-infrastructure/.
Aregbesola, R. (2015, March). I can't pay because banks stopped giving me loans. 7th Bola Tinubu Colloquium. Victoria Island, Lagos.
Ayogu, M. (2007). Infrastructure and Economic Development in Africa: A Review. Journal of African Economies, 16(1), 75-126.
Barr, N. (2004). The economics of the welfare state . Oxford: Oxford University.
Bernheim, D.B. (2009). Behavioral Welfare Economics. Journal of the European Economic Association, 7(2-3), 267-319.
Bernheim, D.B., and Rangel, A. (2009). Beyond Revealed Preference:Choice-Theoretic Foundations for Behavioral Welfare Economics. The Quarterly Journal of Economics, Technology, 124(1), 51-104.
Blau, P.M. (1964). Exchange and Power in Social Life. New York: John Wiley & Sons.
Coleman, J. (1990). Foundations Of Social Theory. Cambridge: Belkhap Press.
Dowd, J.J. (1975). Aging as an Exchange: A Preface to Theory. Journal of Gerontology, 30(5), 585-594.
Downs, A. (1957). An Economic Theory of Democracy. New York: Harper and Row.
Ethnocultural Diversity Resource Center (2007). Good governance – The concept. In Good Governance in Multiethnic Communities (pp.11-17). Bruxelles: Tilt Factory.
Freud, S. (1910). The origin and development of psychoanalysis. The American Journal of Psychology, 21(2), 181-218.
George, C.O. (2014). "Stomach Infrastructure" Is Exactly What Nigerians Need. Retrieved from http:// www.naij.com/309385-why-stomach-infrastructure.html.
Homan, G.C. (1961). The Human Group. New York: Harcourt Brace.
Macebong, J. (2014). Attempting To Define Stomach Infrastructure. Retrieved from http://jmacebon g.wordpress.com/2014/06/23/attempting-to-define-stomach-infrastructure/.
Marcuzzo, M.C. (2005). Keynes and the Welfare State. Preliminary Draft. Universidade de Roma. Retrieved from http://www.ie.ufrj.br/datacenterie/pdfs/seminarios/pesquisa/texto_02_12.pdf
Maslow, A.H. (1943). A Theory of Human Motivation. Psychological Review, 50(4), 370-396.
Mensah, E.J. (2011). Infrastructure Access And Household Welfare In Rural Ghana: The Empirics Of The Nexus. Retrieved from http://prodinra.inra.fr/record/40569.
NBS (2011). Annual Socio-Economic Report. Retrieved from http://www.nigeriansta t.gov.ng/pages/NBS%20eLibrary.
NBS (2013). General Household Panel Survey Wave 2 2012/13. Retrieved from http://nigeriansta t.gov.ng/nbslibrary/social-economic-statistics/household-survey.
Osun State Government (2013). 40,000 Youths Engaged So Far Through OYES. Retrieved from http://osun.gov.ng/achievements/40000-youths-engaged-so-far-through-oyes/.
Osun State Government (2014). Osun: Poll Predicts 65% Victory For Aregbesola. Retrieved from http://osun.gov.ng/2014/08/07/osun-poll-predicts-65-victory-aregbesola/.
Ramsay, A. (2012). Welfare spending is the most important infrastructure investment we can make. Retrieved from http://liberalconspiracy.org/2012/12/07/welfare-spending-is-the-most-importa nt-infrastructure-investment-we-can-make/.
Skinner, B.F. (1974). About Behaviorism. New York: Vintage Books.
Stober, E.O. (2015). Unemployment Scourge:Rising to the Nigerian Challenge. The Romanian Economic Journal, XVIII(56), 181-200.
Thibaut, J., and Kelley, H. (1959). The Social Psychology of Groups. New York: John Wiley & Son.
UNESCAP (2014). What is Good Governance? Retrieved from http://www.unescap.org/sites/default/ files/good-governance.pdf.
Watson , J.B. (1913). Psychology as the Behaviorist Views it. Psychological Review, 20(2), 158-177.
Refbacks
There are currently no refbacks.
Copyright (c) 2016 Management Dynamics in the Knowledge Economy

This work is licensed under a
Creative Commons Attribution-NonCommercial 4.0 International License
.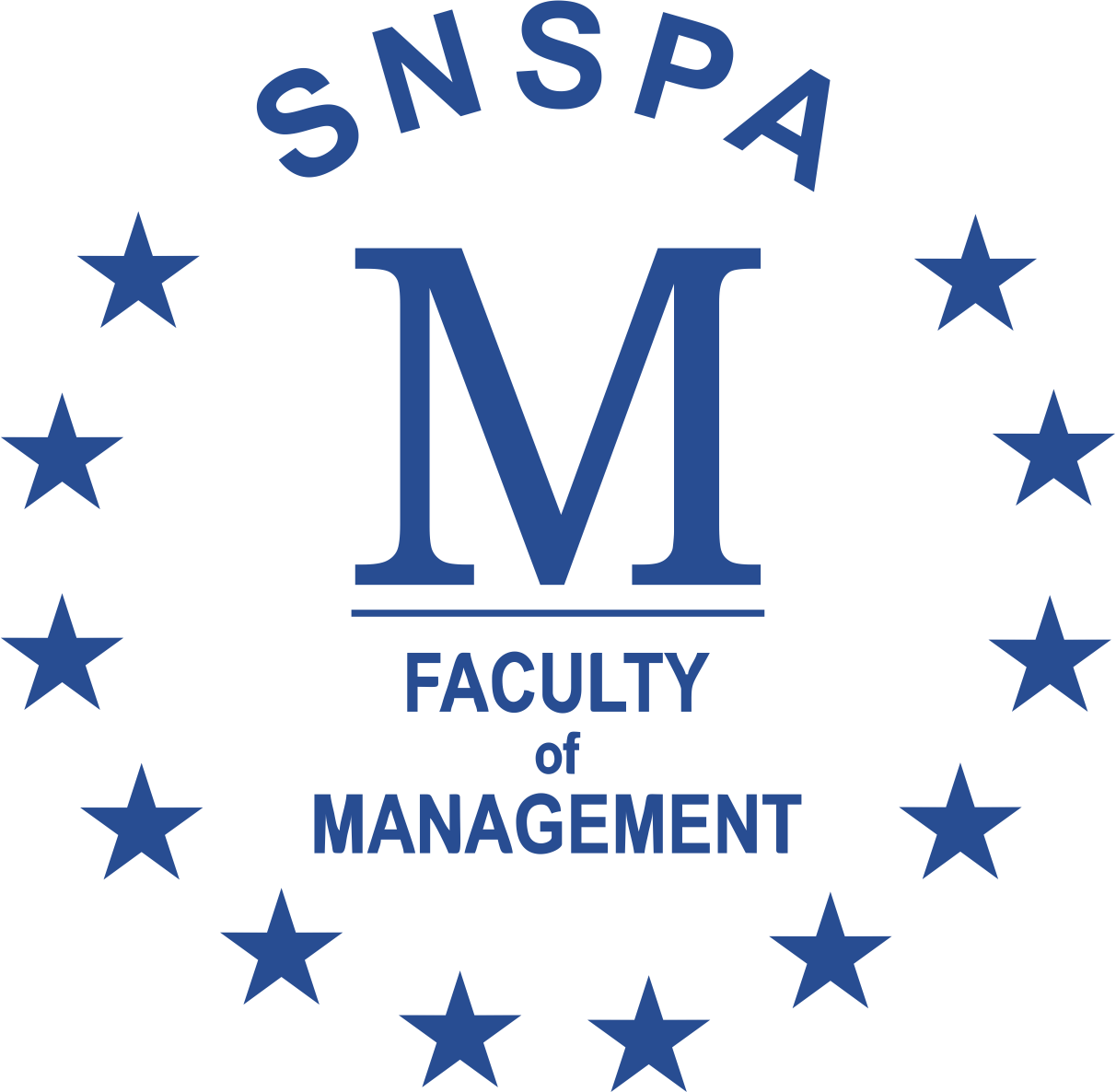 © Faculty of Management (SNSPA)
This work is licensed under CC BY-NC
The opinions expressed in the papers published are the authors' own and do not necessarily express the views of the editors of this journal. The authors assume all responsibility for the ideas expressed in the materials published.
ISSN 2392-8042 (online)