The Development of the Future European Knowledge Workers. An Academic Perspective
Abstract
The research purpose was to determine whether the economics and business administration higher education institutions from the European Union members states are facilitating the development of the future knowledge workers or not. In order to achieve this goal, we employed an exploratory research and we combined a qualitative approach with a quantitative one. We focused on the common courses that are taught in the best European Union higher education institutions, according to the QS World University Rankings. We applied a content analysis to 267 syllabuses that belonged to 21 economics and business administration faculties. Then we employed a logistic regression in order to determine if the teaching methods, used during the bachelor studies, can predict the development of the future knowledge workers. The results have showed that the economics and business administration higher education institutions from the European Union member states tend to respond positively to companies' necessity by developing almost 50% of the "ideal" knowledge worker profile. These findings have implications on both educational and managerial level. At the educational level, it reflects the vulnerable area of the educational process namely, skills development. It seems to be forgotten that education is more than just sharing explicit knowledge; it is about developing the current and the future citizens, building characters and stimulating the need for lifelong learning. At the managerial level, it brings forefront the deficiencies of the future human resources and it indicates the need for adapting the organizational culture and practices. What had been overlooked by the educational system may be complemented by an open organizational culture, an inspirational leadership and an effective coaching process.  
References
Adelstein, J. (2007). Disconnecting knowledge from the knower: the knowledge worker as Icarus. Equal Opportunities International, 26(8), 853-871.
Bennet, A., and Bennet, D. (2010). Multidimensionality: building the mind/brain infrastructure for the next generation knowledge worker. On the Horizon, 18(3), 240-254.
Blickenstaff, G. (2012). How much are your employees worth?. Retrieved from www.inc.com/glen-blickenstaff/how-much-are-your-employees-worth.
Bosetti, L., and Walker, K. (2010). Perspectives of UK Vice-Chancellors on Leading Universities in a Knowledge-based Economy. Higher Education Quarterly, 64(1), 4-21.
Drucker, P.F. (1959). The Landmark of Tomorrow. New York, NY: Harper and Row.
Dunne, E., Bennett, N., and Carré, C. (1997). Higher education: core skills in a learning society. Journal of Education Policy, 12(6), 511-525.
European Commission (2010). Europe 2020: A strategy for smart, sustainable and inclusive growth. Retrieved from http://eur-lex.europa.eu/LexUriServ/LexUriServ.do?uri=COM:2010:2020:FI N:EN:PDF.
Fan Ng, C. (2016). Public spaces as workplace for mobile knowledge workers. Journal of Corporate Real Estate, 18(3), 209-223.
Farrell, M., and LaMotta, L. (2008). How much are key employees worth?. Retrieved from www.forbes.com/2008/12/03/small-business-compensation-ent-hr-cx_mf_1203keyguyworth
Ghezel Arsalan, M.R., Dahooei, J.H., and Shojai, A.Z. (2014). A value-based framework for the assessment of knowledge workers. VINE: The journal of information and knowledge management systems, 44(2), 295-318.
Guo, W., Xiao, H., and Yang, X. (2012). An empirical research on the correlation between human capital and career success of knowledge workers in enterprise. Physics Procedia, 25(1), 715-725.
Hair, J.F., Black, W.C., Babin, B.J.. Anderson, R.E., and Tatham, R.L. (2006). Multivariate Data Analysis. New Jersey: Prentice-Hall.
Hargreaves, D.H. (1999). The Knowledge-Creating School. British Journal of Educational Studies, 47(2), 122-144.
Hendarman, A.F., and Tjakraatmadja, J.H. (2012). Relationships among soft skills, hard skills, and innovativeness of knowledge workers in the knowledge economy era. Procedia – Social and Behavioral Sciences, 52(1), 35-44.
Hislop, D., and Axtell, C. (2009). To infinity and beyond? Workspace and the multi-location worker. New Technology, Work, and Employment, 24(1), 60-75.
Hosmer, D., and Lemeshow, S. (2000). Applied Logistic Regression. New York: John Wiley.
Jenks, C.L. (2004). Missing links in the public school curriculum: four dimensions for change. World Futures, 60(3), 195-216.
Johnson, D. (2006). Skills for the knowledge worker. Teacher Librarian, 34(1), 8-13.
Leon, R.D. (2011). Creating the future knowledge worker. Management & Marketing – Challenges for the Knowledge Society, 6(2), 205-222.
Leon, R.D. (2014). University's contribution to the development of the future knowledge workers. In F. Uslu (Ed.), Proceedings of INTCESS14-International Conference on Education and Social Sciences (pp.313-322). Istanbul: OCERINT.
Lindberg, M.E. (2008). Higher Education-to-work Transitions in the Knowledge Society: The Initial Transition and Positional Competition Point of View. Higher Education in Europe, 33(4), 375-385.
Mansi, G., and Levy, Y. (2013). Do instant messaging interruptions help or hinder knowledge worker's task performance?. International Journal of Information Management, 33(3), 591-596.
McFarlane, D.A. (2008). Effectively managing the 21st century knowledge worker. Journal of Knowledge Management Practice, 9(1), 3-7.
Mladkova, L. (2015). Knowledge workers and the principles of 3S (Selfmanagement, Self-organization, Self-control). Procedia – Social and Behavioral Sciences, 181(1), 178-184.
Murray, A.J., and Greenes, K.A (2007). From the knowledge worker to the knowledge economy. The Journal of Information and Knowledge Management Systems, 37(1), 7-13.
North, K., and Gueldenberg, S. (2011). Effective Knowledge Work: Answers to the Management Challenges of the 21st. Bingley: Emerald Group Publishing Limited.
Patalas-Maliszewska, J. (2013). Managing Knowledge Workers: Value Assessment, Methods, and Application Tools. London: Springer.
Rozewski, P., Jankowski, J., Brodka, P., and Michalski, R. (2015). Knowledge workers' collaborative learning behaviour modelling in an organization social network. Computers in Human Behavior, 51(2), 1248-1260.
Sahlberg, P., and Boce, E. (2010). Are teachers teaching for a knowledge society?. Teachers and Teaching, 16(1), 31-48.
Schiuma, G., Carlucci, D., and Lerro, A. (2012). Managing knowledge processes for value creation. The Journal of Information and Knowledge Management Systems, 42(1), 4-14.
Sveiby, K.E., and Simons, R. (2002). Collaborative climate and effectiveness of knowledge work: an empirical study. Journal of Knowledge Management, 6(5), 420-433.
Uluorta, H., and Quill, L. (2009). In pursuit of the knowledge worker: educating for world risk society. International Studies in Sociology of Education, 19(1), 37-51.
Refbacks
There are currently no refbacks.
Copyright (c) 2016 Management Dynamics in the Knowledge Economy

This work is licensed under a
Creative Commons Attribution-NonCommercial 4.0 International License
.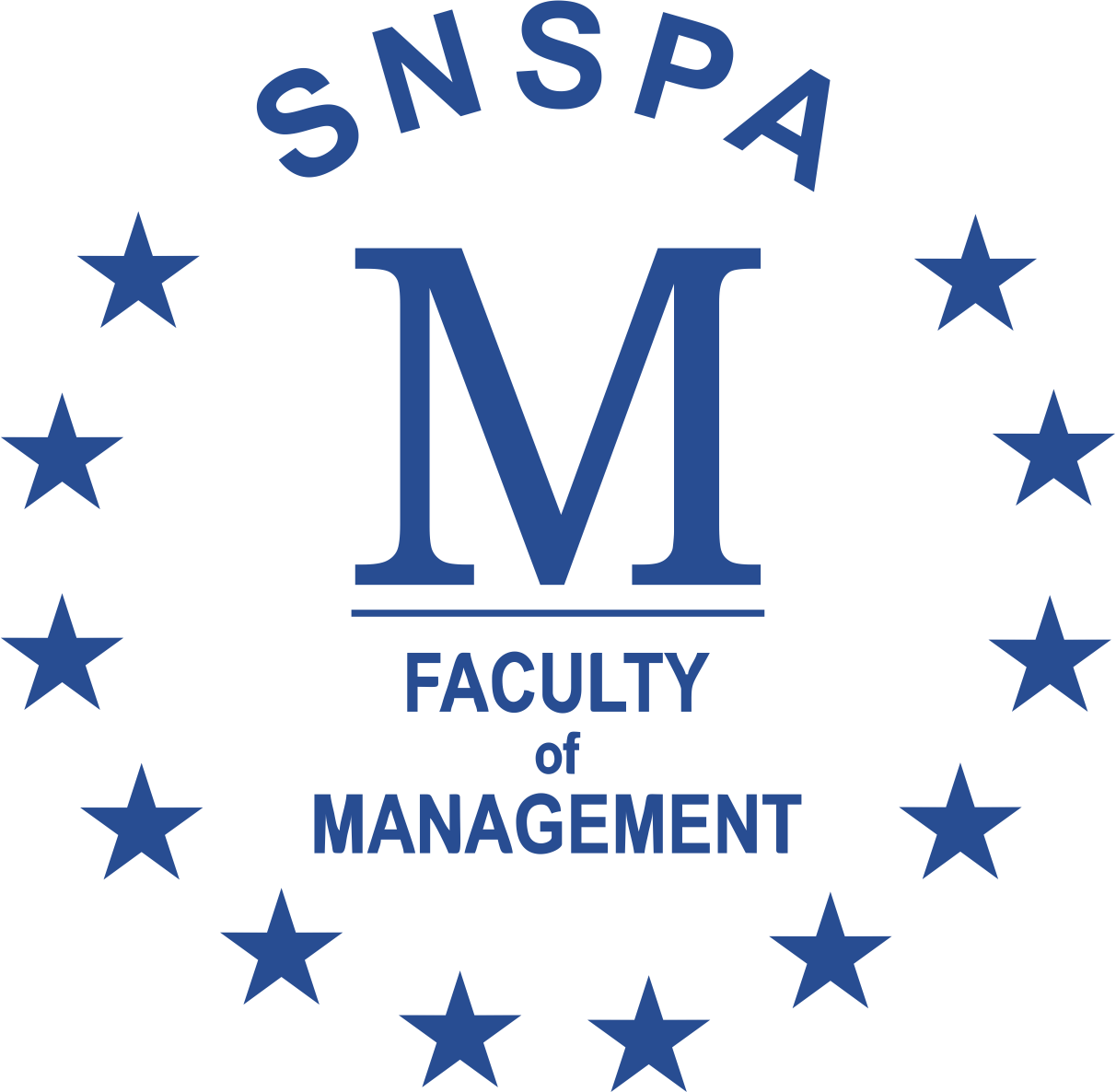 © Faculty of Management (SNSPA)
This work is licensed under CC BY-NC
The opinions expressed in the papers published are the authors' own and do not necessarily express the views of the editors of this journal. The authors assume all responsibility for the ideas expressed in the materials published.
ISSN 2392-8042 (online)