Exploring the Role of Human Capital Management on Organizational Success: Evidence from Public Universities
Abstract
The demand for higher education in Nigeria has been considered as not only an investment in human capital, but also a pre-requisite for economic development. Consequent upon the expansion of higher education in Nigeria, quite a number of institutions have suffered decay due to poor work environments, inadequate educational facilities and poor funding which have resulted into unabated brain drain, strike and turnover. However, the need to develop talents is no longer hidden, what remains controversial is knowing the best method for managing human capacity especially in Nigerian State owned universities. Thus, this study examined the relationship between human capital management and organizational success using three State owned universities in Southwest, Nigeria. These universities (Ekiti State University (EKSU), Lagos State University (LASU), Tai Solarin University of Education (TASUED) were chosen for their uniqueness. Survey research design was adopted with 398 respondents (staff). Self-administered questionnaire was adopted and analyzed with the adoption of Structural Equation Modelling (SEM). However, the results indicated that adequate leadership practices; learning capacity; workforce optimization; knowledge accessibility; workplace culture and; mentorship are significant predictors of organizational success in higher education. 
References
Abdul, G.A., and Aziah, I. (2012). An Expository Analysis on the Implementation Challenges of Human Capital Development Skills through Academic Programme: A case of Public Research University in Malaysia. International Journal of Academic Research in Economics and Management Sciences, 1(6), 144-151.
Adelowokan, O.A. (2012). Growth effect of Education and Health Expenditure in Nigeria (1970-2010). African Journal of Scientific Research, 10(1), 510-528.
Adeyemi, O.O. (2011). Human Capital Investment in the Developing World: An Analysis of Praxis. Schmidt Labour Research Centre Series. Retrieved from http://docplayer.net/5721530-Human-capital-investment-in-the-developing-world-an-analysis-of-praxis-adeyemi-o-ogunade-university-of-rhode-island.html.
Asiyai, R.I., and Oghuvbu, E.P. (2009). An Empirical Analysis of the Causes and Challenges of Quality in Higher Education in Nigeria in the 21st Century. Journal of Sociology and Education in Africa, 8(2), 1-13.
Audu, R., Igwe, C.O., and Onoh, C.E. (2013). Human Capital Development in Technical Vocational Education (TVE) for Sustainable National Development. Journal of Education and Practice, 4(7), 100-106.
Bassi, L., and McMurrer, D. (2005). What to do when people are your most important asset. Handbook of Business Strategy, 6(1), 219-224
Becker, G.S. (1964). Human Capital: A Theoretical and Empirical Analysis with Special Reference to Education. Chicago, IL: University of Chicago Press.
Bhattacharya, M., Gibson, E.D., and Doty, H.D. (2005). The Effects of Flexibility in Employee Skills, Employee Behaviors, and Human Resource Practices on Firm Performance. Journal of Management, 31(5), 622-640.
Bontis, N., and Serenko, A. (2009), The moderating role of human capital management practices on employee capabilities. Journal of Knowledge Management, 11(3), 31-51.
Ibidunni, S.I., Osibanjo, O.A., Adeniji, A.A., Salau, O.P., and Falola, H.O. (2016). Talent Retention and Organizational Performance: A Competitive Positioning in Nigerian Banking Sector. Periodica Polytechnica Social and Management Sciences, 24(1), 1-13.
Johnson, D.L., Neave, H.E., and Pazderka, B. (2002). Knowledge, innovation and share value. International Journal of Management Reviews, 4(2), 101-134.
Kannan, G., and Akhilesh, B.K. (2002). Human capital knowledge value added: A case study in info-tech. Journal of Intellectual Capital, 3(2), 167-179.
Khandekar, A., and Sharma, A. (2003). Managing human resource capabilities for sustainable competitive advantage: An empirical analysis from Indian global organization. Education and Training, 47(8/9), 628-639.
Nafukho, M.F., Hairston, R.N, and Brooks, K. (2006). Human capital theory: implications for human resource development. Human Resource Development International, 7(4), 545-551.
Nzeh, E. (2013). Impact Of Government's Budgetary Allocations And Policies On Nigeria's Educational System. Retrieved from http://impactng.com/impact/news_one.php?article=63.
Oni-Ojo, E.A, Salau, O.P, Oludayo, O.A., and Abasilim, U.D. (2014). Strategic role of human resource training and development on organizational effectiveness in Nigerian Banking Industry. Global Journal of Human Resource Management, 2(4), 24-39.
Osibanjo, A.O, Salau, O.P., and Falola, H.O. (2014). Modeling the Relationship between Motivating Factors; Employee' Retention; and Job Satisfaction in the Nigerian Banking Industry. Journal of Management Policies and Practices, 2(2), 63-83.
Pfeffer, J. (1994). Competitive Advantage through People: Unleashing the Power of the Work Force. Boston, MA: Harvard Business School Press.
Saenz, J. (2005). Human capital indicators, business performance and market-to-book ratio. Journal of Intellectual Capital, 6(3), 374-384.
Salau, O.P, Adeniji, A.A., and Oyewunmi, E.A. (2014). Relationship between elements of job enrichment and organizational performance among the Non-academic staff in Nigerian Public Universities. Management & Marketing, 12(2), 173-189.
Salau, O.P, Falola, H.O., and Akinbode, J.O. (2014). Induction and staff attitude towards retention and organizational effectiveness. IOSR Journal of Business and Management, 16(4), 47-52.
Seleim, A., Ashour, A., and Bontis, N. (2007). Human capital and organizational performance: a study of Egyptian software companies. Management Decision, 45(4), 789-801.
Shah, V., and Bandi, R. (2003). Developing People Capabilities in Knowledge Intensive Remote Services. Research and Practice in Human Resource Management, 11(1), 55-64.
Worlu, R., Osibanjo, A., Ogunnaike, O., Salau, O.P., and Igbinoba, E.E. (2016). Employee Relations Strategy: Implication for Performance in Lagos State University, South-West, Nigeria. The Journal of Human and Work, 3(1), 53-63.
Wright, P.M., Gardner, T.M., Moynihan, L.M., and Allen, M.R. (2005). HR practices and firm performance: Examining causal order. Personnel Psychology, 58(2), 409-446.
Refbacks
There are currently no refbacks.
Copyright (c) 2016 Management Dynamics in the Knowledge Economy

This work is licensed under a
Creative Commons Attribution-NonCommercial 4.0 International License
.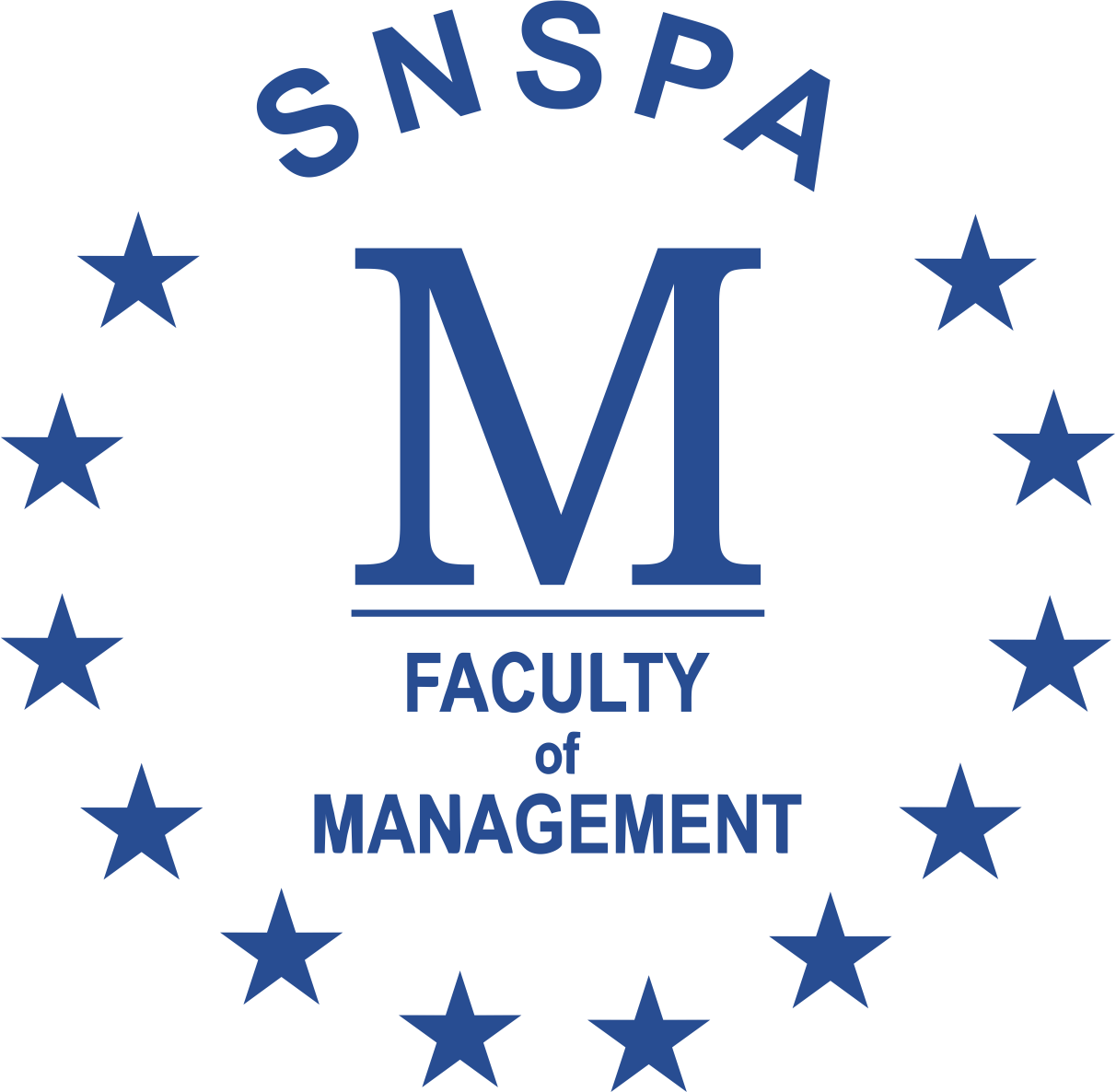 © Faculty of Management (SNSPA)
This work is licensed under CC BY-NC
The opinions expressed in the papers published are the authors' own and do not necessarily express the views of the editors of this journal. The authors assume all responsibility for the ideas expressed in the materials published.
ISSN 2392-8042 (online)