Current Socio-Economic Challenges. Approaching Sustainability and Social Economy. Guest Editor's Note
Abstract
Starting with 2015, The 2030 Agenda for Sustainable Development (United Nations, 2015), the global new plan of action for people, planet, and prosperity has raised debates in the academic and research environments, and not only. The 2030 Agenda for Sustainable Development is a broad and universal policy agenda, with 17 Sustainable Development Goals (SDGs), with 169 associated targets that are integrated and indivisible. Building on the Millennium Development Goals (MDGs), the 2030 Agenda seeks to guide the Member States to transform their approach to achieve inclusive, people-centered, and sustainable development with no one left behind. This Agenda is recognizing that eradicating poverty in all its forms and dimensions, including extreme poverty, is the most significant global challenge and a requirement for sustainable development.
We are still facing and debating on many economic, social, and environmental challenges. For example, in 2020, at the end of the Europe 2020 strategy, we still discuss in Europe about some dimensions of the Horizon 2020 societal challenges such as health, demographic change, and wellbeing; sustainable agriculture and forestry, marine and maritime and inland water research, and the bioeconomy; secure, clean and efficient energy; smart, green and integrated transport; climate action, environment, resource efficiency, and raw materials; Europe in a changing world - inclusive, innovative and reflective societies, or secure societies… Trying to respond to such challenges and not only, Europe is implementing Circular Economy Package, and at the same time is strengthening the social economy sector, which can have a substantial contribution to economic development, social inclusion, as well as green and digital transitions.
Consequently, approaching Sustainability, Sustainable Development concept, and (or) Social Economy and various types of social economy entities, is becoming more and more imperative and frequently met in academia. This Special Issue of the Management Dynamics and Knowledge Economy journal on the topic of "Current socio-economic challenges. Approaching Sustainability and Social Economy" provides a venue for high-quality research works of academics and researchers in these actual challenging topics.
References
Borzaga, C., Galera, G., Franchini, B., Chiomento, S., Nogales, R., & Carini, C. (2020). Social enterprises and their ecosystems in Europe. Comparative synthesis report. Luxembourg, LU: Publications Office of the European Union.
CIRIEC International (2017). Recent evolutions of the Social Economy in the European Union. Brussel, BE: European Economic and Social Committee.
Como, E., Mathis, A., Tognetti, M., & Rapisardi, A. (2016). Cooperative platforms in a European landscape: an exploratory study. Retrieved on January 27, 2020, from https://coopseurope.coop/sites/default/files/Updated_Paper_Cooperatives%20Collab%20Economy.pdf.
EMES International Research Network (2011). EMES Position Paper on the Social Business Initiative Communication. Retrieved on February 12, 2020, from https://emes.net/publications/other-texts/emes-position-papers/emes-position-paper-on-the-social-business-initiative-communication/.
GECES (2016). Social enterprises and the social economy going forward. A call for action from the Commission Expert Group on Social Entrepreneurship. Brussel. BE: European Union.
Scholz, T. (2016). Platform Cooperativism. Challenging the Corporate Sharing Economy. New York, NY: Rosa Luxemburg Stiftung.
UN Inter-Agency Task Force on Social and Solidarity Economy (2014). Social and Solidarity Economy and the Challenge of Sustainable Development Executive Summary of a TFSSE Position Paper. Retrieved on January 27, 2020, from http://www.unrisd.org/ssetaskforce-positionpaper.
United Nations (2015). Transforming our world: the 2030 Agenda for Sustainable Development. Resolution adopted by the General Assembly on 25 September 2015. Retrieved on February 17, 2020, from https://www.unfpa.org/sites/default/files/resource-pdf/Resolution_A_RES_70_1_EN.pdf.
Refbacks
There are currently no refbacks.
Copyright (c) 2020 Management Dynamics in the Knowledge Economy

This work is licensed under a
Creative Commons Attribution-NonCommercial 4.0 International License
.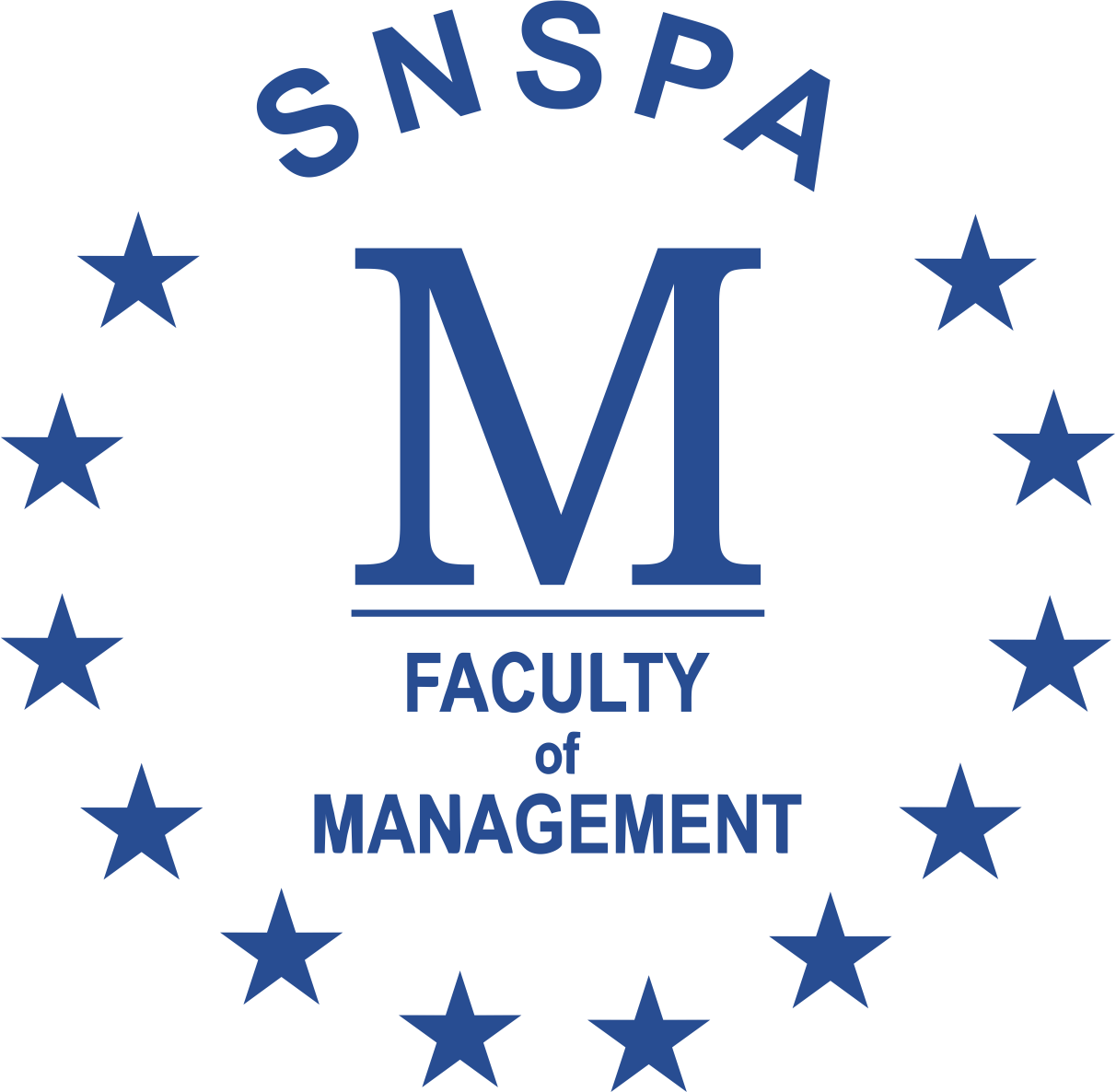 © Faculty of Management (SNSPA)
This work is licensed under CC BY-NC
The opinions expressed in the papers published are the authors' own and do not necessarily express the views of the editors of this journal. The authors assume all responsibility for the ideas expressed in the materials published.
ISSN 2392-8042 (online)