A B C D E F G H I J K L M N O P Q R S T U V W X Y Z All
A
ADAM, Abdul-Kahar
, Jayee University College Faculty of Business Administration
ADI, Ana
, Quadriga University
AGOLLI, Roena
, University of Sheffield, City College
AL-TAIMUR, Abdula
, Undergrad Student, United International University
ALEXANDRU, Vlad - Andrei
ALEXANDRU, Vlad-Andrei
, SENAL-COM
ALMASAN, Oana
, Arizona State University
AMELIO, Stefano
, University of Bergamo
ANDREI, Andreia Gabriela
, Alexandru Ioan Cuza University of Iași
ANDREI, Andreia-Gabriela
, Alexandru Ioan Cuza University
ANGHEL, Lucian
, National University of Political Studies and Public Administration
ANGHEL, Lucian Claudiu
, National University of Political Studies and Public Administration
ANGHEL, Lucian Claudiu
, Faculty of Management National University of Political Studies and Public Administration
ANGHEL, Lucian Claudiu
, National University of Political Studies and Public Administration
ANGHEL, Lucian Claudiu
, National University of Political Studies and Public Administration (Romania)
ARAVOPOULOU, Eleni
, St. Mary's University
ARUSTEU, Carmen
, "Alexandru Ioan Cuza" University
Asif-Ur-RAHMAN, S.M.
, United International University
B
BAKATSELOS, George
, University of Sheffield, City College
BĂLAN, Mădălina
, HART Consulting
BASTURESCU, Simona
, City College
BEJINARU, Ruxandra
, Ștefan cel Mare University
BERTEA, Patricia Elena
, Alexandru Ioan Cuza University of Iași
BINOVSKI, Risto
, Faculty of Economics, "Goce Delcev" University, Stip, Macedonia
BOBEK, Vito
, University of Applied Sciences
1 - 25 of 221 Items
1
2
3
4
5
6
7
8
9
>
>>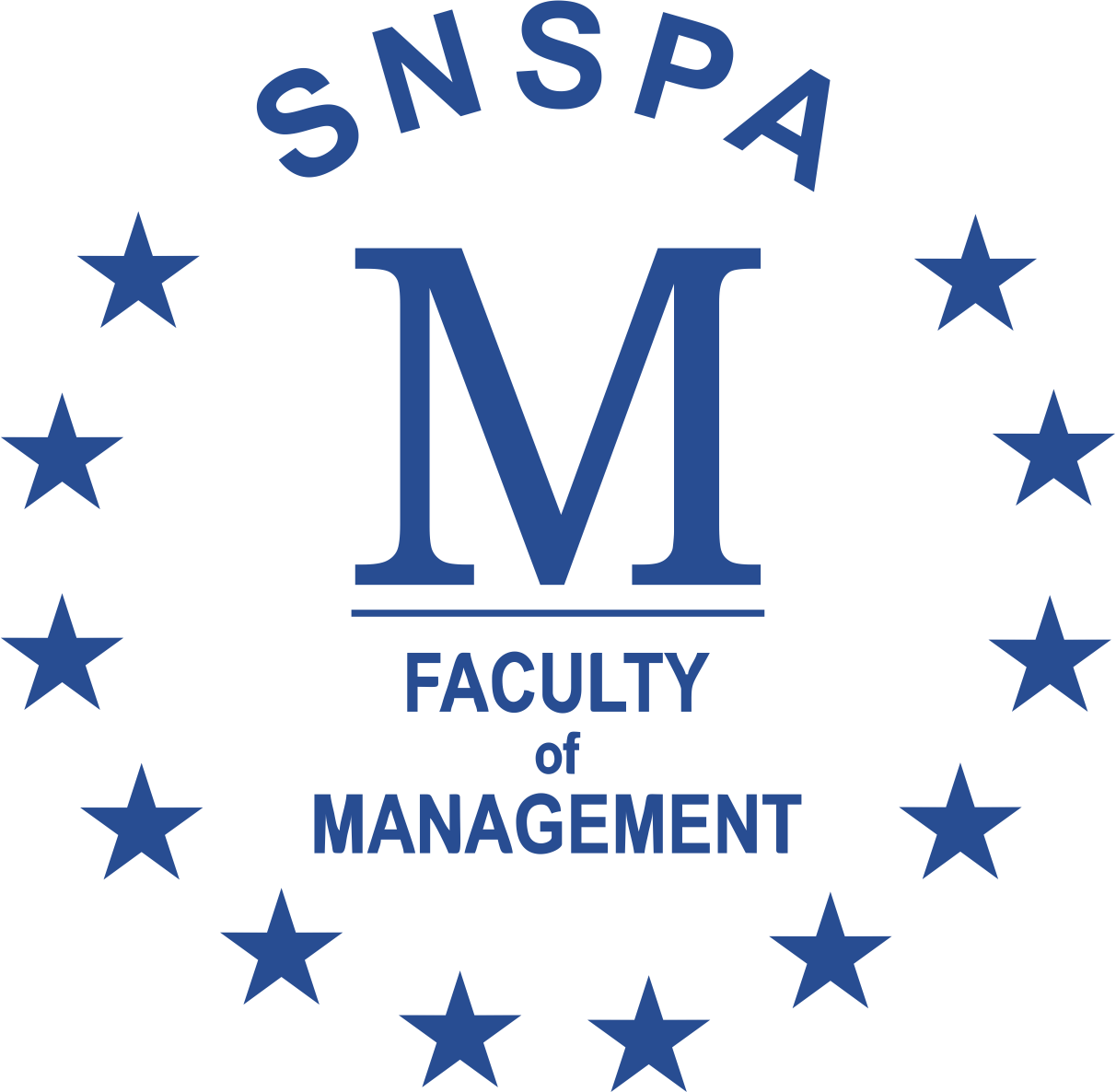 © Faculty of Management (SNSPA)
This work is licensed under CC BY-NC
The opinions expressed in the papers published are the authors' own and do not necessarily express the views of the editors of this journal. The authors assume all responsibility for the ideas expressed in the materials published.
ISSN 2392-8042 (online)