A B C D E F G H I J K L M N O P Q R S T U V W X Y Z All
D
DAVIDESCU, Adriana AnaMaria
, Bucharest University of Economic Studies, Department of Statistics and Econometrics (Romania)
DERGHOUM, Mahfoud
, High School of Commerce (Algeria)
DEVDEREA, Ciprian
, Nestle (Romania)
DI GERIO, Chiara
, Tor Vergata University of Rome (Italy)
DINCĂ, Răzvan Constantin
, National University of Political Studies and Public Administration (Romania)
DINU, Mihaela
, National University of Political Studies and Public Administration (Romania)
DOBRESCU, Răzvan
, University Politehnica of Bucharest (Romania)
DOMINGUEZ-JARDINES, Ana
, Autonomous University of Tamaulipas (Mexico)
DÖTSCH, Jörg Jasper
, Andrássy University (Hungary)
DULEA, Iulia - Andreea
, Marketing Management, Faculty of Marketing, The Bucharest University of Economic Studies (Romania)
DUMITRIU, Dan
, Bucharest University of Economic Studies (Romania)
DUMITRIU, Diana-Luiza
, National University of Political Studies and Public Administration (Romania)
E
Editors, .
(Romania)
EKWE, Michael Chidiebere
, Michael Okpara University of Agriculture (Nigeria)
EL BASSITI, Lamyaa
, ENSIAS, Mohammed V University in Rabat (Morocco)
ELEZI, Enis
, University of Bolton (United Kingdom)
ERMIȘ, Ioana Simona
(Romania)
ERMIŞ, Simona
, Bucharest University of Economic Studies (Romania)
EȘI, Marius-Costel
, "Ștefan cel Mare" University of Suceava (Romania)
F
FALOLA, Hezekiah Olubusayo
, Covenant University (Nigeria)
FERNANDEZ, Jose Luis
, Universidad Pontificia Comillas (Spain)
FETAI, Besnik
, South East European University (Macedonia, the former Yugoslav Republic of)
FIGUEIREDO, Paula
, ISLA - Leiria (Portugal)
FIORANI, Gloria
, University of Rome "Tor Vergata" (Italy)
FIORANI, Gloria
, Tor Vergata University of Rome (Italy)
101 - 125 of 412 Items
<<
<
1
2
3
4
5
6
7
8
9
10
>
>>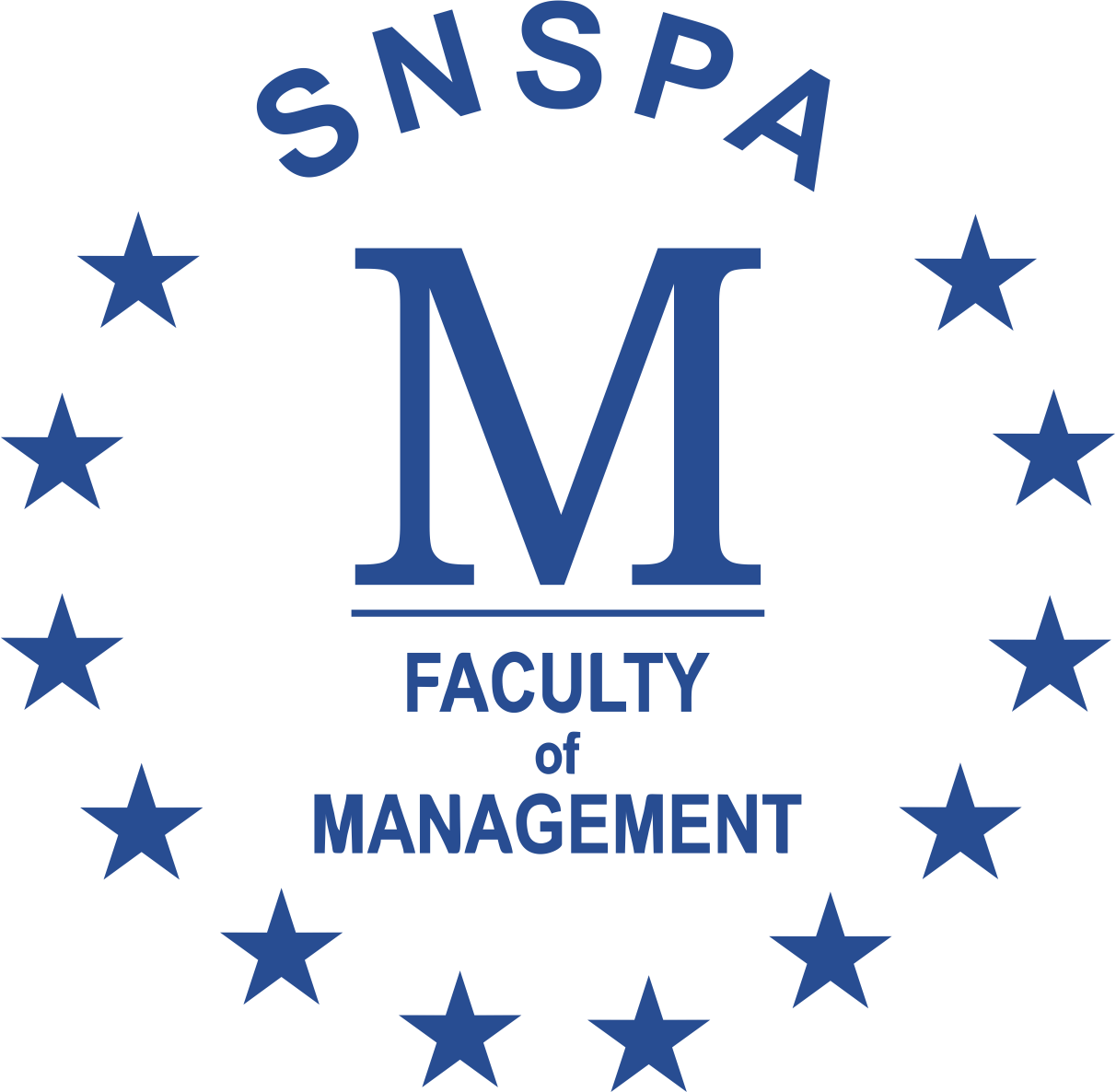 © Faculty of Management (SNSPA)
This work is licensed under CC BY-NC
The opinions expressed in the papers published are the authors' own and do not necessarily express the views of the editors of this journal. The authors assume all responsibility for the ideas expressed in the materials published.
ISSN 2392-8042 (online)