How the Textile Companies in South-East Europe Create Value
Abstract
Abstract: One thing is in common for all the textile companies in the Republic of Macedonia: they engage a good part of the working population across the country and realize significant foreign exchange inflows from their export activities. However, there is a general opinion that the textile companies rarely practice strategic planning. Their function is basically reactive to changes in the environment. The share of the textile industry in the creation of gross value added in the national economy is low.
This paper is devoted to the analysis of the current competition and offers ways to create sustainable competitive advantage for companies in the textile industry. The textile company's competitive advantage is a common denominator of all the activities it performs. Therefore, the competitive advantage comes from those individual activities such as designing, manufacturing, marketing, distribution and sale of products or services. Each of these activities has contributed to the formation of the relative cost-position and the basis for differentiating products; and at the same time each activity adds value to the final product.
The basic tool for the examination of all the companies' activities and their mutual interaction and influence in creating the companies' competitive advantage is the value chain. Its analysis is the research subject in this paper. The research results and findings suggest that textile companies should concentrate more on those activities which significantly contribute to strengthening its competitive advantage based on differentiation. The result would be higher added value, and the latter is the basis for higher profitability.
Keywords:
textile companies, competitive advantage, value chain, differentiation
References
Afuah, A., (2009) Strategic Innovation: New Game Strategies for Competitive Advantage, Routledge, NY
Barney, J. and W.H., (2009) Concepts, Strategic Management and Competitive Advantage, Prentice Hall, Pearson, NY
Barney, J., (2006) Gaining and Sustaining Competitive Advantage, Addison Wesley Publishing Co., Boston, MA
Bill Jensen, (2000) Simplicity: The New Competitive Advantage in a World of More, Better, Faster, Perseus Books, Cambridge, MA
Christensen, Clayton M., (2001) The Past and Future of Competitive Advantage, MIT Sloan Management Review, vol.42 Winter
Porter, M., (1998) Competitive Advantage: Creating and Sustaining Superior Performance, Free Press, NY
Porter, M., (1998) Competitive Strategy: Techniques for Analysing Industries and Competitors, Free Press, NY
Porter, M., (2001) From Competitive Advantage to Corporate Strategy, Harvard Business Review, Boston, MA
Porter, M., (1990) New Global Strategies for Competitive Advantage, Planning Review, vol. 32
Porter, M., (2008) On Competition, HBS Publishing, Boston, MA, 2008
Refbacks
There are currently no refbacks.
Copyright (c)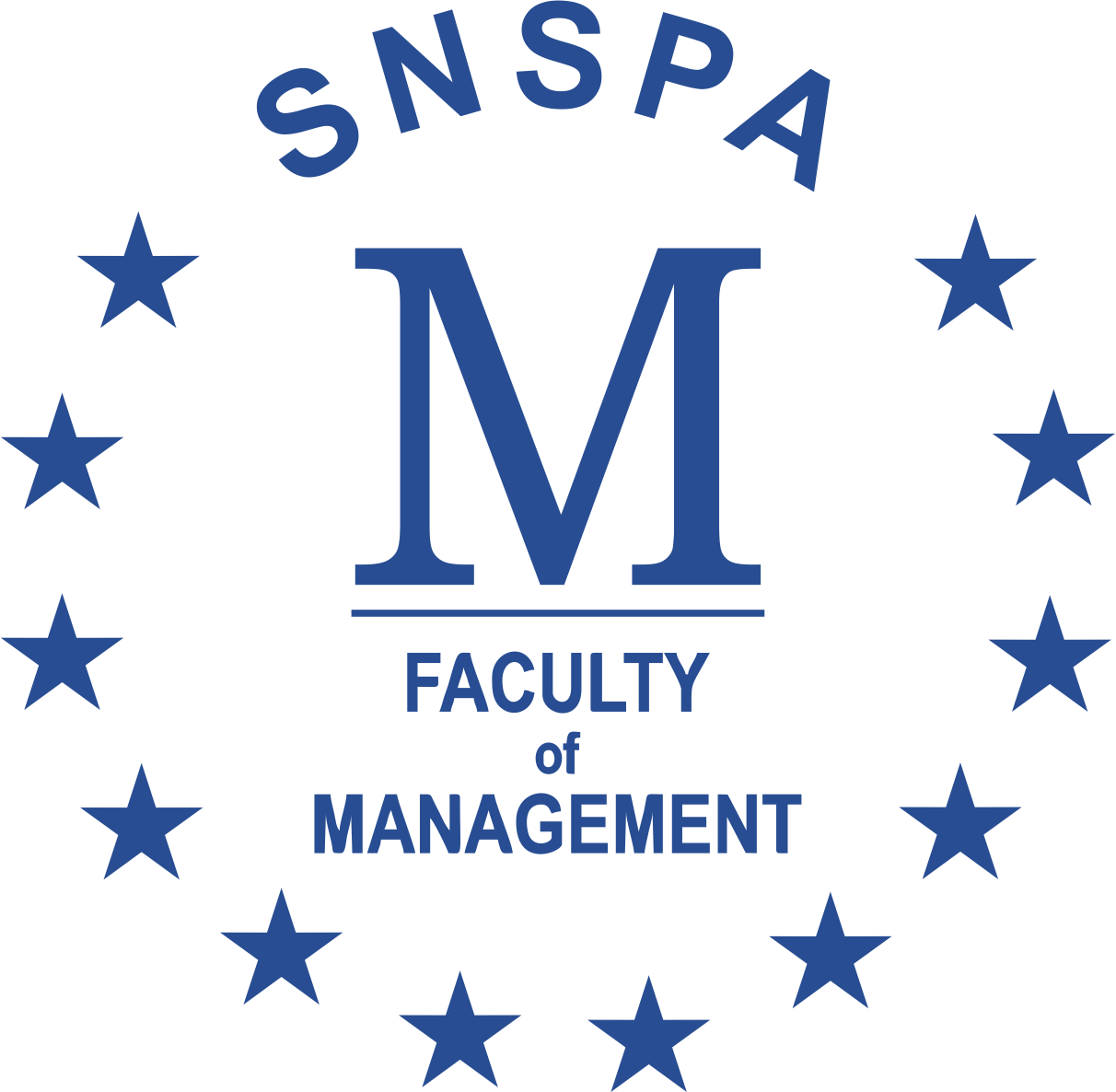 © Faculty of Management (SNSPA)
This work is licensed under CC BY-NC
The opinions expressed in the papers published are the authors' own and do not necessarily express the views of the editors of this journal. The authors assume all responsibility for the ideas expressed in the materials published.
ISSN 2392-8042 (online)