Editorial. Managing Complex Crises
Abstract
The pandemic of COVID-19 generated an unprecedented global crisis with immediate dramatic consequences on human health and life and with long term consequences in the economic, social, educational, and cultural domains in many countries all around the world. Governments, national health systems, educational systems, companies, banks, non-governmental organizations, and scientists from many research domains make great efforts to find solutions to all the problems initiated by this pandemic and to manage somehow this unexpected and very complex crisis.
The purpose of this Special Issue is to publish papers dedicated to these new phenomena and, especially, to look at the managerial perspectives of developing effective solutions for ending that crisis and coping with its consequences. The COVID-19 pandemic is by all characteristics a Black Swan phenomenon that shocked our minds modeled primarily by deterministic and linear thinking. The Black Swan metaphor was introduced in literature by Nassim Nicholas Taleb in his bestselling book The Black Swan. The impact of the highly improbable (2007), published by Penguin Books. Being a phenomenon with a very small probability, it is hardly accepted by deterministic thinking, and even by probabilistic thinking based on known probability distributions and not on disruptive forces. Also, our perception about the future is based on the space-time metaphor where the observer is moving and the time framework is stationary. That means we go toward the future in a continuum past-present-future following an evolutionary algorithm. A crisis is a result of a disruptive force that cannot be contained within an evolutionary thinking model. It can be understood if we change the time perception with the metaphor of moving time and stationary observer. That means the future comes toward us in an accelerated manner and we are taken by surprise.
From a strategic perspective, when we go toward the future that is perceived as an extrapolation of the present time, we can design deliberate business strategies and implement them according to a certain time metric.
Refbacks
There are currently no refbacks.
Copyright (c) 2020 Management Dynamics in the Knowledge Economy

This work is licensed under a
Creative Commons Attribution-NonCommercial 4.0 International License
.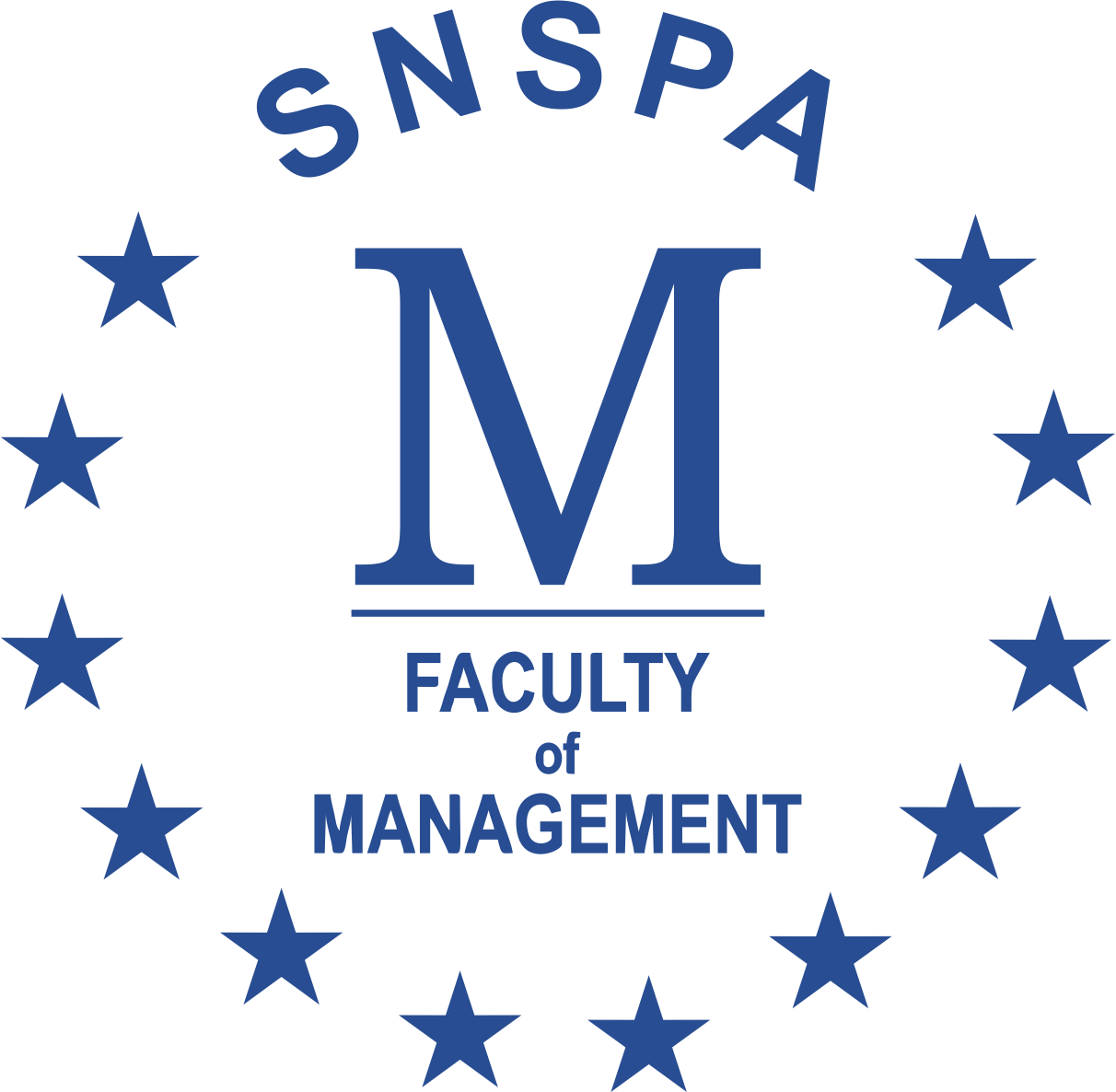 © Faculty of Management (SNSPA)
This work is licensed under CC BY-NC
The opinions expressed in the papers published are the authors' own and do not necessarily express the views of the editors of this journal. The authors assume all responsibility for the ideas expressed in the materials published.
ISSN 2392-8042 (online)